Sep 10, 2009 Author: admin | Filed under:
Kim Kardashian News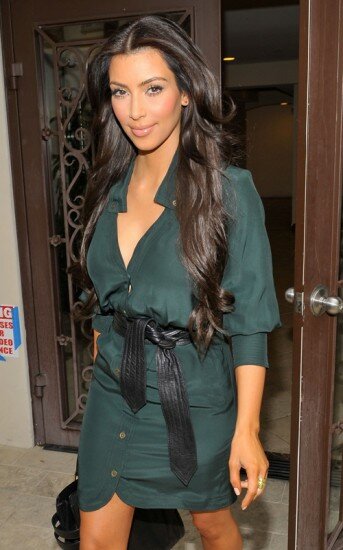 Kim Kardashian has decided that blondes dont have more fun and has gone back to her natural hair color! Dark hair does make her look a bit more exotic and unique, the blond was a bit of Jennifer Lopez look after all.
Kim blogged about her hair color change: "I'm dying my hair back dark&bye bye blonde, see u next summer! Love ya!"
Kardashian went blonde for the teen choice awards early last month. I have to say she does look a bit hotter as a brunette!
Tags:
brown
,
Brunette
,
Exotic
,
hair
,
Hairstyle
,
kim kardashian
,
News