Just Bieber has the hots for Kim Kardashian?
May 2, 2010 Author: admin | Filed under:
Kim Kardashian News
,
Kim Kardashian Pics
,
Kim Kardashian Twitter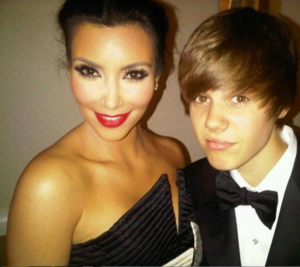 ..Well get in line buddy, there's another few million guys with the hots for Kim Kardashian. Justin has apparently been tweeting his admiration for the hot Kim Kardashian and the pair recently met up at the 2010 White House Correspondents' Dinner in Washington DC.
Bieber tweeted a pic of himself and Kardashian with the text: "Look its my girlfriend @kimkardashian.". Kardashian tweeted that she has "Bieber fever". Hopefully that's not some kind of sexually transmitted disease. Bieber is crazy popular with the ladies at the moment, and Kardashian has fallen into his charisma trap. They do make a cure couple though.
Just Bieber has the hots for Kim Kardashian?

,
Tags:
Gossip
,
Justin Bieber
,
kim kardashian
,
Kim Kardashian and Justin Bieber
,
Kim Kardashian gossip
,
Kim Kardashian News
,
Kim Kardashian Pics
,
Kim Kardashian Romance
,
Kim Kardashian Tweet
,
Kim Kardashian Twitter
,
News
,
teen