Kim Kardashian on Late Show!
Oct 2, 2009 Author: admin | Filed under:
Kim Kardashian News
,
Kim Kardashian Pics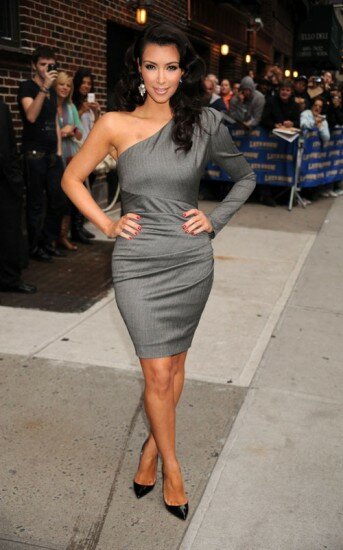 Kim Kardashian was photographed prior to appearing on the Late Show with David Letterman on Thursday, and she looked super hot!
The Keeping up with the Kardashians star looked very sexy in a tight one shoulder grey dress, pausing for photos before going to the show.
Kim also recently spoke out about her sister Khloe Kardashians wedding, saying that it definitely was NOT a staged event.
Kim blogged: "I really hate all the crazy things I have been hearing regarding their wedding not being real. That is just crazy and untrue!!! Let Mr. and Mrs Odom enjoy being newlyweds! They are sooo freakin cute together! I love them and am so happy for them!"
No related posts.
Related posts brought to you by Yet Another Related Posts Plugin.
Tags:
David Letterman
,
Grey Dress
,
hot
,
kim kardashian
,
Kim Kardashian News
,
Kim Kardashian Tape
,
KIM KARDASHIAN VIDEO
,
Late Show
,
new york
,
Sexy
,
tight