Kim Kardashian's New Look at the Teen Choice Award
Aug 10, 2009 Author: maryjane | Filed under:
Kim Kardashian News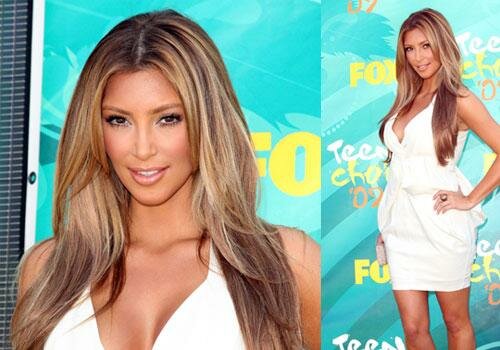 Kim Kardashian attended the Teen Choice award with a new look. She was almost unrecognized with her new hair color.
From her typical black colored hair, she changed it's color into blonde. This is actually her first dye job and she is lovin' it as she has said on her Twitter account.
Related posts:
Kim Kardashian Teen Choice Awards Kim Kardashian has been busy making appearances with the rest...
Kim Kardashian Twitter Photos Kim Kardashian LOVES twitter, and is frequently writing tweets for...
Related posts brought to you by Yet Another Related Posts Plugin.
Tags:
blonde
,
Kim Kardashian News
,
new look
,
Teen Choice Award
,
twitter