Baby Kardashian Sisters
Jul 23, 2009 Author: matthew | Filed under:
Kim Kardashian News
,
Kim Kardashian Pics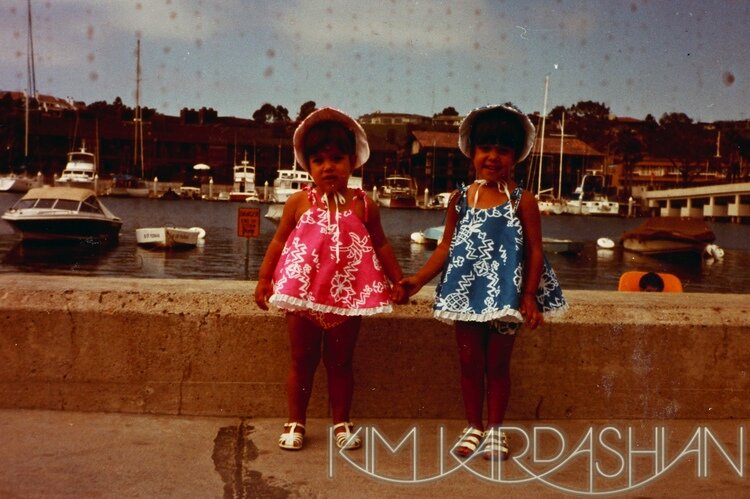 Kim shares yet another legacy photo from her stash, showing her and sister Kourtney in matching outfits but in different colors. They were visiting their grandparents in San Diego when this pretty and old-school photo was taken.
Related posts:
Related posts brought to you by Yet Another Related Posts Plugin.
Tags:
kim kardashian
,
Kim Kardashian News
,
Kim Kardashian old school
,
Kim Kardashian Pics
,
Kourtney Kardashian
,
Old school pics