Kim Kardashian Comments on Megan Fox Girl Crush & Fave Childhood Cartoon
Jul 17, 2009 Author: matthew | Filed under:
Kim Kardashian News
,
Kim Kardashian Pics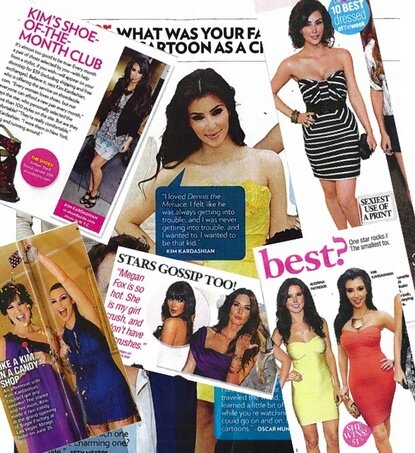 The media is all over Kim's revelation of her girl crush on Megan Fox when she talked about it during the Tranformers 2 premiere. She said that Megan's just the girl to like.
She also share more about her as she revealed her favorite childhood cartoon. Guess who? Well, without further ado, it's Dennis the Menace! She claims that he's her alter ego. She acts like a naughty little kid as can be seen on the TV screen.
She blogs, "Aside from revealing my girl crush recently, I also revealed my favorite childhood cartoon… Dennis the Menace! He's my alter ego, haha! The naughty little kid I lived vicariously through through the TV screen."
Related posts:
Related posts brought to you by Yet Another Related Posts Plugin.
Tags:
Dennis the menace
,
Favorite childhood cartoon
,
kim kardashian
,
Kim Kardashian gossip
,
Kim Kardashian News
,
Kim Kardashian Pics
,
megan fox